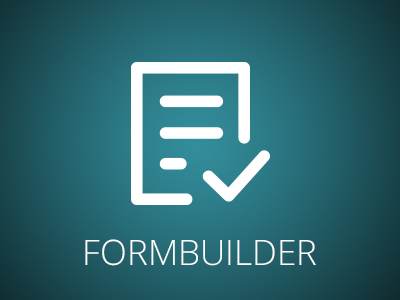 QUIQQER - Formbuilder
quiqqer/formbuilder
Plugin CC BY-NC-SA 4.0, CC BY-NC-SA 4.0 Details
Description
QUIQQER Form Builder plugin offers controls to build custom forms and validate them.
Build forms out of a variety of standard and custom-made form fields.
With the QUIQQER FormBuilder plugin, you can quickly create and validate customized forms. With a series of form fields you build your own forms and check that they have been submitted correctly. You can easily parse and use the form data for your purposes.
Features
FormBuilder control - GUI for easy creation of forms
API for form validation
Install package
To install version "1.0.0" of this package the following other packages have to be installed in the given version:
QUIQQER: >=1.1|dev-master|dev-dev
To install version "1.0.1" of this package the following other packages have to be installed in the given version:
QUIQQER: >=1.1|dev-master|dev-dev
To install version "1.1.0" of this package the following other packages have to be installed in the given version:
QUIQQER: >=1.1|dev-master|dev-dev
To install version "1.1.1" of this package the following other packages have to be installed in the given version:
QUIQQER: >=1.1|dev-master|dev-dev
To install version "1.1.2" of this package the following other packages have to be installed in the given version:
QUIQQER: >=1.1|dev-master|dev-dev
To install the latest version (1.2.0) for this package the following other packages have to be installed in the given version:
QUIQQER: >=1.1|dev-master
To install version "dev-dev" of this package the following other packages have to be installed in the given version:
To install version "dev-master" of this package the following other packages have to be installed in the given version:
Additional information
Rights holder
PCSG - Computer & Internet Service OHG
Support