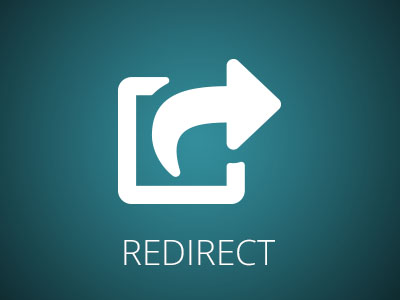 Redirect
quiqqer/redirect
Module PCSG QPL-1.0 Details
Description
Automatically redirect moved, deleted, renamed and deactivated sites
The redirect module prevents the creation of 404-pages and thus improves the SEO rating of your website.
Moving, deleting, renaming and deactivating a page changes its' URL. Search engines and users will then see an unpleasing 404-error-page when they access the old URL. This affects the user experience and the SEO rating negatively.
To avoid this, it is necessary to create a manual redirect for each invalid URL. When managing a large number of pages, this is not only time-consuming but also difficult to keep track of.
With the redirect module this manual administration is no longer necessary. It automatically adds redirects when the URL of a page changes. This ensures that even sub-pages are redirected correctly. Furthermore you are able to define the destination of the redirect yourself. This can be a page of your system or an external URL. The redirect is performed using an HTTP-301 status code.
In the free version of the package, a total of 50 redirects can be created. If you want to create more redirects, you need a license for the package.
Information on how to use the module can be found in the wiki.
Features:
Automatic redirect of a page after the following actions were performed on a page:

Move
Delete
Rename
Deactivation

Forwarding via HTTP 301
Destination of redirect can be set manually
Install package
To install version "1.1.0" of this package the following other packages have to be installed in the given version:
QUIQQER: ^1.5.1|dev-master|dev-dev
To install version "1.1.1" of this package the following other packages have to be installed in the given version:
QUIQQER: ^1.5.3|dev-master|dev-dev
To install version "1.2.0" of this package the following other packages have to be installed in the given version:
QUIQQER: ^1.5.3|dev-master|dev-dev
To install the latest version (1.2.1) for this package the following other packages have to be installed in the given version:
QUIQQER: ^1.5.3|dev-master|dev-dev
To install version "dev-dev" of this package the following other packages have to be installed in the given version:
QUIQQER: ^1.5.3|dev-master|dev-dev
To install version "dev-master" of this package the following other packages have to be installed in the given version:
QUIQQER: ^1.5.3|dev-master|dev-dev
Additional information
Rights holder
PCSG - Computer & Internet Service OHG
Support