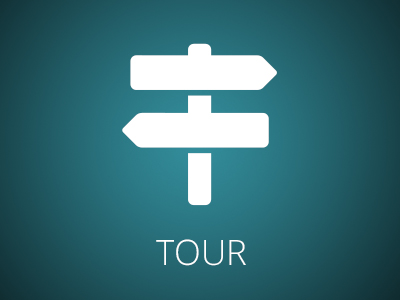 QUIQQER - Tour
quiqqer/tour
Module GPL-3.0+ Details
Description
This QUIQQER-module provides a XML Interface which can be used to create interactive Instructionals in a quick and easy manner on your Modules. By using the full functionality of the Shepherd-Library, javascript files can be written to create a Tour with extensive functionality.
How do you teach users the functionality of your module?
Reading a long manual is boring and tedious.
With QUIQQER Tours you can easily create interactive tours through the functions of your module!
With the help of a simple XML file you can create dialogs that guide the user through your module. To do so, you can comment and explain your module functions at the right time.
Position the dialogs on elements, in the middle of the screen, only after a certain click on an element, or under many other circumstances.
All functions of the extensive Shepherd.js library can be used.
As an example, the Tour module already comes with three tours. These lead through the different areas of the QUIQQER administration.
These sample tours can be used as a base for your own tours.
Further information on how to create a tour can be found in the Wiki of the project.
Install package
To install version "1.0.0" of this package the following other packages have to be installed in the given version:
To install the latest version (1.1.0) for this package the following other packages have to be installed in the given version:
To install version "dev-dev" of this package the following other packages have to be installed in the given version:
To install version "dev-master" of this package the following other packages have to be installed in the given version:
Additional information
Rights holder
PCSG - Computer & Internet Service OHG
Support