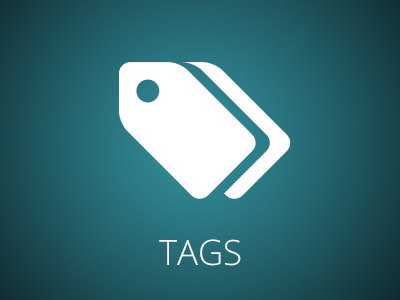 QUIQQER - Tags
quiqqer/tags
Module GPL-3.0+ Details
Description
The tag package edtends QUIQQER by tag management.
Tagging allows pages to be grouped into several subject areas at the same time; the rigid hierarchy of conventional categories is thus supplemented or replaced.
To display the sites of one or more topic areas, the tag module provides the page type "Tag-list": The tag list presents a list of all existing tags that can be filtered.
With the page type "Tag search" all contents of the website can be searched for certain tags. For example, all pages with the tag "Recipe" can be displayed.
Since a large number of tags is created quickly, the module offers an extensive tag management: The tags can be filtered by projects. It is also possible to add or delete multiple tags. Furthermore you can see how many and which pages use a certain tag. It is also possible to group tags together.
An optimized caching system ensures optimal page performance: This ensures that the page functions reliably and smoothly even with a large number of tags and groups.
Features
Tag-Management
Categorize sites with tags
Search (by) tags
Lists of tags
Tag Caching (Cron)
Install package
To install version "1.0.1" of this package the following other packages have to be installed in the given version:
QUIQQER: ~1.0 | dev-master | dev-dev
To install version "1.1.0" of this package the following other packages have to be installed in the given version:
QUIQQER: ~1.0 | dev-master | dev-dev
To install the latest version (1.1.1) for this package the following other packages have to be installed in the given version:
QUIQQER: ~1.0 | dev-master | dev-dev
To install version "dev-dev" of this package the following other packages have to be installed in the given version:
QUIQQER: ~1.0 | dev-master | dev-dev
To install version "dev-master" of this package the following other packages have to be installed in the given version:
QUIQQER: ~1.0 | dev-master | dev-dev
Additional information
Rights holder
PCSG - Computer & Internet Service OHG
Support