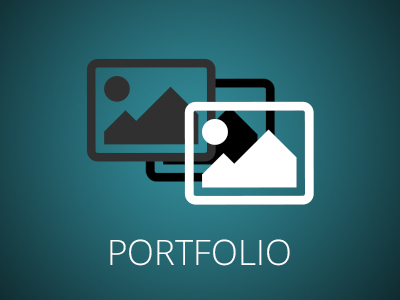 QUIQQER - Portfolio
quiqqer/portfolio
Module PCSG QL-1.0, GPL-3.0+ Details
Description
Manage your references / customer projects and present them on your website.
Do you want to present a whole portfolio of your works on your website? With this module, that is no longer a problem. You can group entries and display them in different layouts. There are also a lot of effects to choose from which change the behavior of how portfolio-entries are opened and displayed.
Create and present a complete overview of your works (references) to your customers in no time. The portfolio-entries can be assigned to certain topics/subjects using sitetypes and/or by using the grouping-function of the entries. Depending on the subject the entries can be displayed differently.
The portfolio-module provides all important features which graphic artists, designers and photographers need to present their work.
Also agencies and service providers can use this to present their completed projects, case studies or other kinds of work on their website.
Features
Quick and easy management of portfolio-entries (references)
Simple grouping using the pages-structure
Additional grouping by a filter-function in the entries
Grouping using reference-categories
4 layouts to display the portfolio-entries in the portfolio
7 effects to present and animate the entries in the list
Bricks to easily display references anywhere on the website

Sitetypes
Portfolio-List
Portfolio-Entry

Bricks
Portfolio-List: Displays selected pages as a portfolio-list with all of the above features
Install package
To install version "1.2.0" of this package the following other packages have to be installed in the given version:
To install version "1.3.1" of this package the following other packages have to be installed in the given version:
To install the latest version (1.4.0) for this package the following other packages have to be installed in the given version:
To install version "dev-dev" of this package the following other packages have to be installed in the given version:
To install version "dev-master" of this package the following other packages have to be installed in the given version:
Additional information
Rights holder
PCSG - Computer & Internet Service OHG
Support