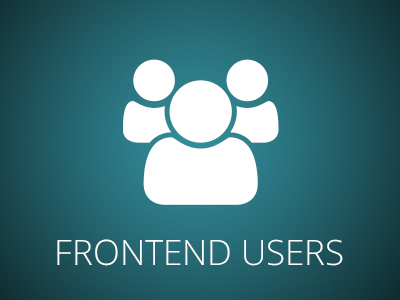 QUIQQER - Frontend-Users
quiqqer/frontend-users
Module GPL-3.0+ Details
Description
The Frontend Users module extends QUIQQER with a profile extension and a registration for users.
With the QUIQQER Frontend Users module your users can register on your website and create a user account. You decide how your users sign up and sign in. Registration and login options like Google and Facebook are available as seperate modules. Registration via e-mail address is part of the core package.
This module allows your users to view and edit their own data. They can change their e-mail, address or avatar (and more...). Via the QUIQQER permission management system you can decide which data your users have access to.
Features
Registration via e-mail address with optional username and address input (further registration options are available as separate modules; e.g. Google, Facebook)
Sign In via e-mil address or username (further login options are available as separate modules; e.g. Google, Facebook)
Extensive configuration options to customize the whole process from sign up to sign in to account deletion
Optional "Reset password" option
Including of CAPTCHA on registration (requires separate module quiqqer/captcha)
E-Mail notification on registration of a new user
Frontend management GUI for your users to view and edit their own account data
Customizable access to user data via permission management
Extensive xml API for developers to extend Frontend management and registration / login options (s. Wiki) 
Site types
Login - Login with optional registration
Profile - User profile with management GUI
Registration - Standalone site for registration
Install package
To install version "1.0.2" of this package the following other packages have to be installed in the given version:
QUIQQER: >=1.1|dev-master|dev-dev
To install version "1.6.0" of this package the following other packages have to be installed in the given version:
To install the latest version (1.7.0) for this package the following other packages have to be installed in the given version:
To install version "dev-dev" of this package the following other packages have to be installed in the given version:
To install version "dev-master" of this package the following other packages have to be installed in the given version:
Additional information
Languages
German

English
Rights holder
PCSG - Computer & Internet Service OHG
Support