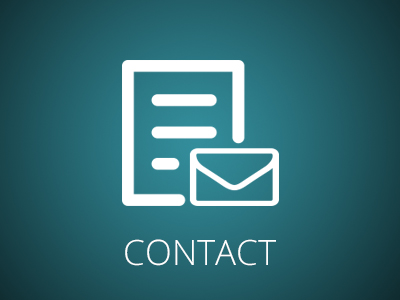 QUIQQER - Contact
quiqqer/contact
Module PCSG QL-1.0, CC BY-NC-SA 4.0 Details
Description
Integrate complex forms into your web page using the simple form editor. Complex development of contact, offer and registration forms are a thing of the past.
With QUIQQER Contact, you can quickly and easily create customized contact forms. Give your users the opportunity to contact you at any time. With the easy-to-use form editor, you can choose what information your users can send you. In addition, you can easily send contact requests to you or others by e-mail or list and export them in the QUIQQER Backend.
Features
Easy-to-use form editor for creating customized contact forms
Notification by e-mail when a form is submitted
Overview of all contact requests in the QUIQQER Backend with the possibility to export (PDF, CSV, JSON)
Design of the success message when sending a form via the WYSIWYG editor
Optional use of a security check (CAPTCHA) to protect against automated forms of spam
Special form fields with WYSIWYG content, user selection, name entry and more
Filter options for unwanted contact requests (e.g. from spam bots) via e-mail blacklist, IP blackist and/or IP check via DNSBL provider

Site type
QUIQQER - Contact - Contact form Site. Site panel contains the form editor.
Install package
To install version "0.9.0" of this package the following other packages have to be installed in the given version:
To install version "1.0.0" of this package the following other packages have to be installed in the given version:
QUIQQER: >=1.1|dev-master|dev-dev
To install version "1.1.0" of this package the following other packages have to be installed in the given version:
QUIQQER: >=1.1|dev-master|dev-dev
To install version "1.1.1" of this package the following other packages have to be installed in the given version:
QUIQQER: >=1.1|dev-master|dev-dev
To install version "1.1.2" of this package the following other packages have to be installed in the given version:
QUIQQER: >=1.1|dev-master|dev-dev
To install version "1.1.3" of this package the following other packages have to be installed in the given version:
QUIQQER: >=1.1|dev-master|dev-dev
To install version "1.2.0" of this package the following other packages have to be installed in the given version:
QUIQQER: >=1.1|dev-master|dev-dev
To install version "1.2.1" of this package the following other packages have to be installed in the given version:
QUIQQER: >=1.1|dev-master|dev-dev
To install version "1.2.2" of this package the following other packages have to be installed in the given version:
QUIQQER: >=1.1|dev-master|dev-dev
To install version "1.2.3" of this package the following other packages have to be installed in the given version:
QUIQQER: >=1.1|dev-master|dev-dev
To install the latest version (1.3.0) for this package the following other packages have to be installed in the given version:
QUIQQER: ^1.1|dev-master|dev-dev
To install version "dev-dev" of this package the following other packages have to be installed in the given version:
QUIQQER: ^1.1|dev-master|dev-dev
To install version "dev-master" of this package the following other packages have to be installed in the given version:
QUIQQER: ^1.1|dev-master|dev-dev
Additional information
Rights holder
PCSG - Computer & Internet Service OHG
Support